CSI delivers furnishings to the new female unit at CCC-L
CSI delivers furnishings to the new female unit at CCC-L
CSI manufactured most of the furnishings for the new, state of the art, 160-bed female living unit at the Community Corrections Center-Lincoln (CCC-L).
NDCS Director Scott Frakes said the new unit serves as a model for current standards in community correctional centers. "This addition puts Nebraska at the forefront in terms of how correctional centers are designed and how women are managed in correctional settings."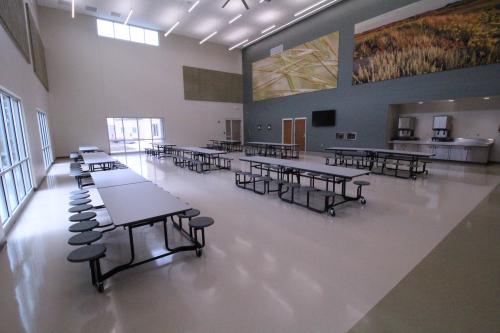 The wok was done in 6 CSI shops , including 3 wood, chair, metal and sewing shop. More than 50 workers in Lincoln, Omaha and Tecumseh worked about 8000 hours to complete the work:
160 beds and 160 desks
Mattresses, pillows and footlockers
Over 200 chairs
50 tables of various sizes
35 Living Room furnishings
Office desks and chairs
Outdoor furnishings
See a video in our facebook page.