MEDICAL FACILITIES
MEDICAL FACILITIES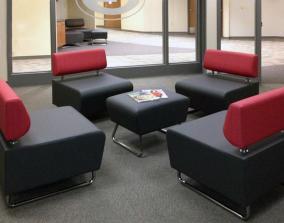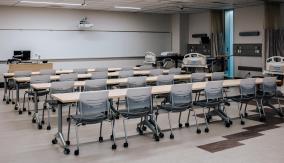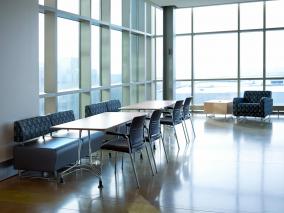 We service medical facilities (County Hospitals, County Health Centers, Large Hospitals) who are not-for-profit and all of the Veterans Homes in Nebraska, including the new Central Nebraska Veterns Home in Kearney.
Free onsite visit and custom design - CSI prices include delivery and set up throughout Nebraska
---
New Products for Medical Facilities:
Freshen up your offices waiting room with our new Shibby Modular Seating. Shibby's clean lines and subtle curves that create spatial boundaries and enhances flexibility in multiple environments. These pieces can be arranged into compelling modular configurations or specified as individual pieces while keeping the same aesthetic throughout an environment. With a wide variety of fabric and vinyl options, you can have these pieces complement anywhere you feature them.
Sitka 4-Leg Stack Chair with Casters and Sitka Task Stools are artful and timeless. These chairs are a great addition to any space you put them in. Their Perfect Pivot™ technology makes these chairs comfortable, but also functional for any space. Both Sitka 4-Leg Chair with Casters and Sitka Task Stools come in three different design options: Poly back and seat, Poly back and Upholstered seat, and Upholstered back and seat. Choice of armless or with cantilever arms options.
Upgrade your facilities furniture with these new sleek and versatile pieces by contacting your CSI Sales Representative.
---
For more information please contact your CSI Sales Representative.
Back to Markets Page
Click on the photos below to enlarge