OFFICE
OFFICE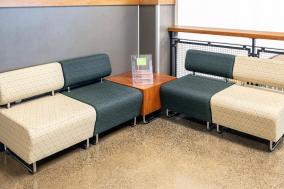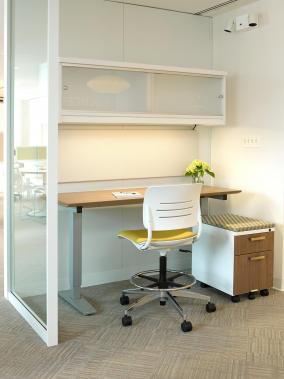 CSI offers office and guest chairs, variety of desks, many styles of filing cabinets, four different sit/stand workstations and custom designed products to meet your needs. Here is a complete list of products used in offices:
Free onsite visit and custom design - CSI prices include delivery and set up throughout Nebraska
---
New Products for Office:
Sitka 4-Leg Stack Chair with Casters and Sitka Task Stools can help complete your office. The Sitka 4-Leg Stack Chair is a perfect choice as a guest chair! They will look great in front of your desk or around a conference table. The Sitka Sitka Task Stool would compliment any breakroom or open-concept work environment. Every Sitka style will add that modern touch to any office. Both Sitka 4-Leg Chair with Casters and Sitka Task Stools come in three different design options: Poly back and seat, Poly back and Upholstered seat, and Upholstered back and seat. Choice of armless or with cantilever arms options.
Shibby Modular Seating is the perfect contemporary piece of furniture to add to your office space or waiting room area. These pieces can be configured into any arrangement that works best for you. The regular geometry and modest weight of the units let you decide how to use them and re-use them, no movers required. Design the pieces anyway you like with our wide variety of Fabric and Vinyl options.
To give your office a modern touch contact your CSI Sales Representative.

---
Example of an Executive Office
A 12x15ft minimum size executive office will accommodate the furnishings below and still give you extra space to move around the office. We chose these furnishings based on our experience on what an executive office needs. Our customers have more choices and of course, we can custom make almost anything an executive needs.
Example of a Standard Office
Modern Office
Contact you CSI Sales Representative for more details. See photos of offices we have furnished in our Pinterest page.
Back to Markets Page
Click on the photos below to enlarge