M2.1 MONITOR ARMS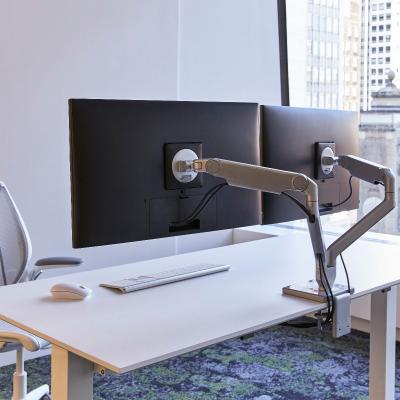 M2.1 MONITOR ARMS
The M2.1 Monitor Arm from Humanscale is available for Single or Dual Monitors. It is going to instantly improve the comfort, health and productivity of your workspace. Fully compatible with traditional desks and sit/stand workstations alike, M2.1 meets a variety of configuration needs for lighter monitors up to 15 lbs. It is available in silver or black color. Choose the clamp mount or the bolt through mount for desks with a grommet.
Featuring innovations like Humanscale's patented Weight-Compensating Spring Technology, Self-Lubricating Precision Bearings and Smart Stop functionality, M2.1 enables the personalization and flexibility needed for today's evolving workplaces. This technology allows the user to view their monitor(s) at an optional position.
M2.1 features the lowest cost of ownership of any monitor arm, meaning it is the easiest, quickest, and most cost-effective, arm to install and modify for future moves, additions and changes to the workstation. Its durable design also ensures the monitor arm won't need to be replaced for many years.
The M2.1 will be delivered to you and will require some assembly to attach to your desk. CSI will not do the assembly or installation. Read the installation instruction for single and dual monitors. See a video on the M2.1 Monitor Arm Assembly or consult with your IT depatment.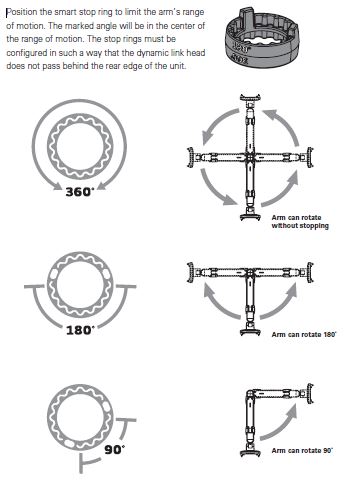 How to Order
Fill out the form and click the submit button to add to your cart. You will then be directed to your shopping cart page. After you submit your order from the shopping cart page, you will be sent a confirmation receipt. Once our team has received notification of your order submission, we will contact you with more details.
Description
M2.1 single monitor arm, bolt through mount, black
Description
M2.1 single monitor arm, bolt through mount, silver
Description
M2.1 single monitor arm, clamp mount, black
Description
M2.1 single monitor arm, clamp mount, silver
Description
M2.1 dual monitor arm, bolt through mount, black
Description
M2.1 dual monitor arm, bolt through mount, silver
Description
M2.1 dual monitor arm, clamp mount, black
Description
M2.1 dual monitor arm, clamp mount, silver