STAND-UP GRILL
STAND-UP GRILL
Adjustable Stand-Up Outdoor Grill: Spring coil grips allow effortless adjustment of the grate while food is being prepared. Firebox is rib reinforced and the structurally reinforced grate is virtually indestructible. Firebox measures 13.75" x 25" and is 8 ½" deep. Grill stands 40" from bottom to the bottom of the grill. Unit fully rotates for draft control and has a theft-proof base adjustment. Unit is black.
CSI prices include delivery throughout Nebraska.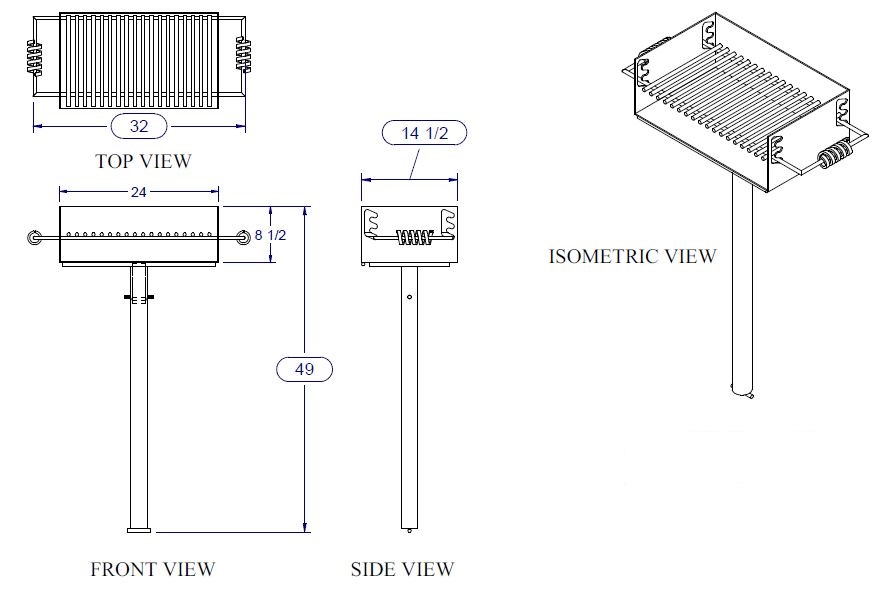 How to Order
Fill out the form and click the submit button to add to your cart. You will then be directed to your shopping cart page. After you submit your order from the shopping cart page, you will be sent a confirmation receipt. Once our team has received notification of your order submission, we will contact you with more details.